"I'm finished with my work. What can I do now?"
Well, there are several activities you could choose. Please work on any of the following on which you know you need to work.
Do you have any MISSING WORK for Language Arts that you need to make up? Check STI to make sure; ask Mrs. Rubach.
Study any of the LISTS (found in Sentence Patterns)--prepositions, helping verbs, and linking verbs
Do you have a No Red Ink assignment?
Do you have an unfinished assignment in Google Classroom?
​Go to What are you reading? and post a comment about what you are reading or comment on someone else's post.

Print out Sentences to PRACTICE LABELING older sentence pattern sentences (found in

Sentence Patterns)
Work on a TYPING PROGRAM (Typing Test or Free Typing Games)
​READ for Independent Reading
Work on a BOOK TALK (all guidelines and available templates can be found in IR Activity Choice Board); don't forget that each class has a page for Independent Reading with even more printouts available.
Play some online Language Arts games:
Powered by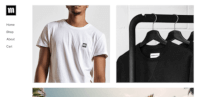 Create your own unique website with customizable templates.