Where the Red Fern Grows (prereading)
1. Use Google to label the map.
3. Do a Google Image search for "Where the Red Fern Grows Ozark Mountains" (this is the setting for the story in the 1920s). Look at the pictures. Now write a description (a GOOD paragraph) of this area where the story takes place based on these images. [This description may be neatly hand written on loose-leaf paper or typed in Word.]

4. Watch the following videos about redbone coonhounds. Fill out the notes page using these videos.

Meet Wilson Rawls (make sure to scroll down to page 2 for a short bio on Wilson Rawls. If you read a page or two past that, you will find some info about the novel as well as the setting and characters.)
Powered by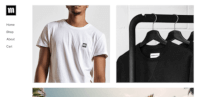 Create your own unique website with customizable templates.